A security expert, Ladi Thompson, has warned that some people within the Nigerian government are working to collapse the country. Recall that a few days ago, the US and UK warned of a possible terror attack in Abuja, the Nigerian capital.
While speaking during the sunrise program on channel television, the security expert said, " It seems that some elements within the government, moles within, are working together with this agenda to collapse this country from within".
She added that the absorbing of terrorists into society and the failure to prosecute terror financiers are signs of complicity in the path of the government. Thompson, however, showed optimism that the country would surmount the current security challenges.
Screenshot: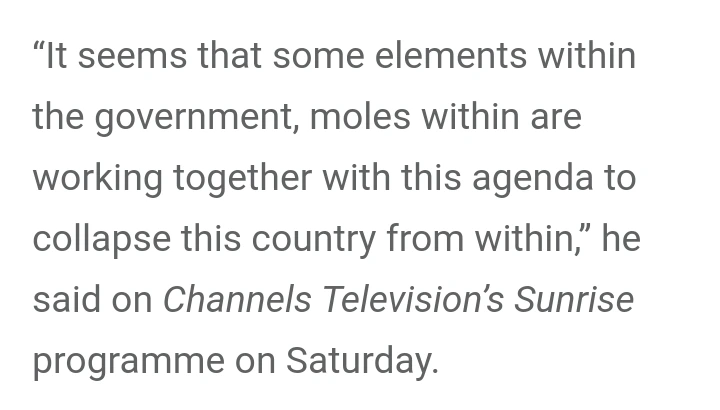 Meanwhile, another security expert, Ademola Abbas, has asked the country to focus on the message and not the messenger. He said, " Let's for once forget the messenger and focus on the message—the message is that there is a threat to our country. We live with threats every single day."
Share your thoughts on this information.
Source: Channels Television.